Dr. Chris Blackmon
Chiropractor
Born and raised in Little Rock, Arkansas Dr. Blackmon graduated from Catholic High School before receiving a degree in Zoology from the University of Arkansas. Following in his father's and great uncle's footsteps, Dr. Blackmon attended Palmer College of Chiropractic in Davenport, Iowa where he graduated with a Doctor in Chiropractic in 1995. He also holds a certification in Acupuncture from Northwestern College of Chiropractic in Chicago. Dr. Blackmon has been with Blackmon Chiropractic Clinic since 1995.
Dr. Blackmon is married and has two beautiful daughters. He is also very involved in both community and medical organizations, such as: Director of Chiropractic (Advisory and Credentialing) for Arkansas Blue Cross Blue Shield; sits on the Board at Catholic High School; and has served on the Medical Ionization Radiation Licensing Committee since 2011. In his free time, Dr. Blackmon enjoys spending time outdoors, as well as traveling.
Awards/Honors
• President's Citation Award from Arkansas Chiropractic Association
• Voted Best of the Best Acupuncturist 2014 and 2015
• Voted Finalists for Best of the Best Chiropractor in Arkansas in 2016 and 2017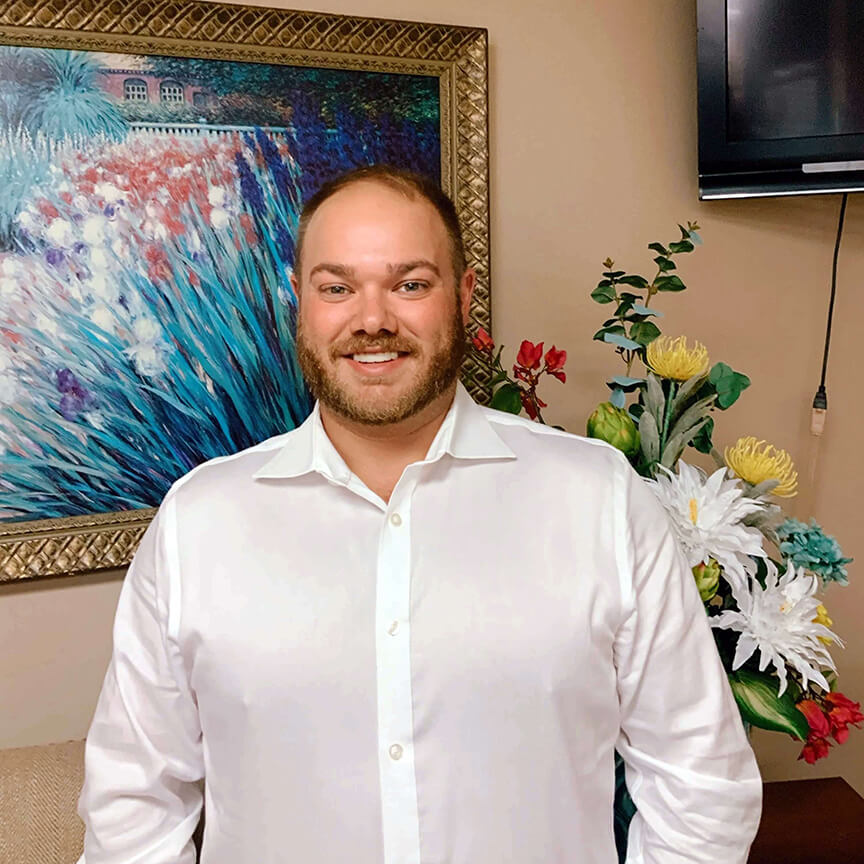 Dr. Reid Clark
Chiropractor
Dr Clark is a Little Rock native and 2022 graduate of Palmer College of Chiropractic. After graduating from Little Rock Catholic High School, he continued his education at the University of Central Arkansas, where he earned a bachelors in kinesiology and minored in nutrition. Prior to his chiropractic career, Dr Clark Spent several years working in the Conway Regional health system in the physical therapy department. Dr Clark enjoys spending his spare time hunting, camping, at the gym, or any number of projects.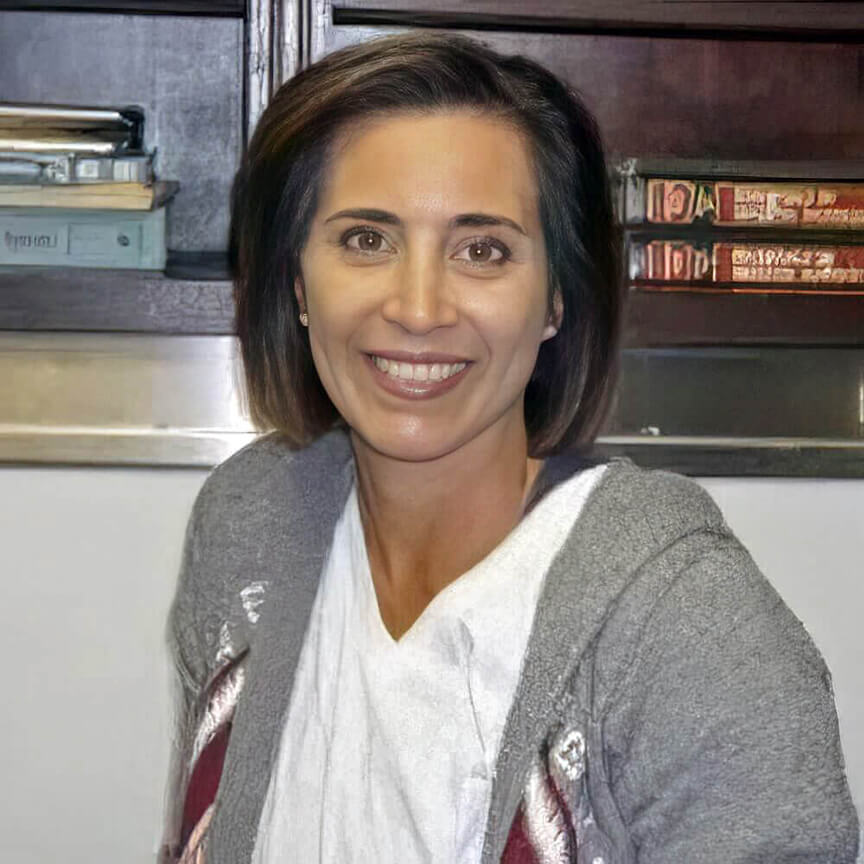 Heather Blackmon
Human Resources
Originally from Gillette, Arkansas, Heather graduated from the University of Arkansas with a degree in Journalism. She began working for Blackmon Chiropractic Clinic in 2007 and now handles all of the Clinic's accounting, as well as being heavily involved in the Marketing decisions for the Clinic. Not only is Heather married to Dr. Blackmon, but she is also considered to be the Clinic's matriarch. In her free time, Heather enjoys spending time with their two daughters, her friends, as well as her dog, Oscar.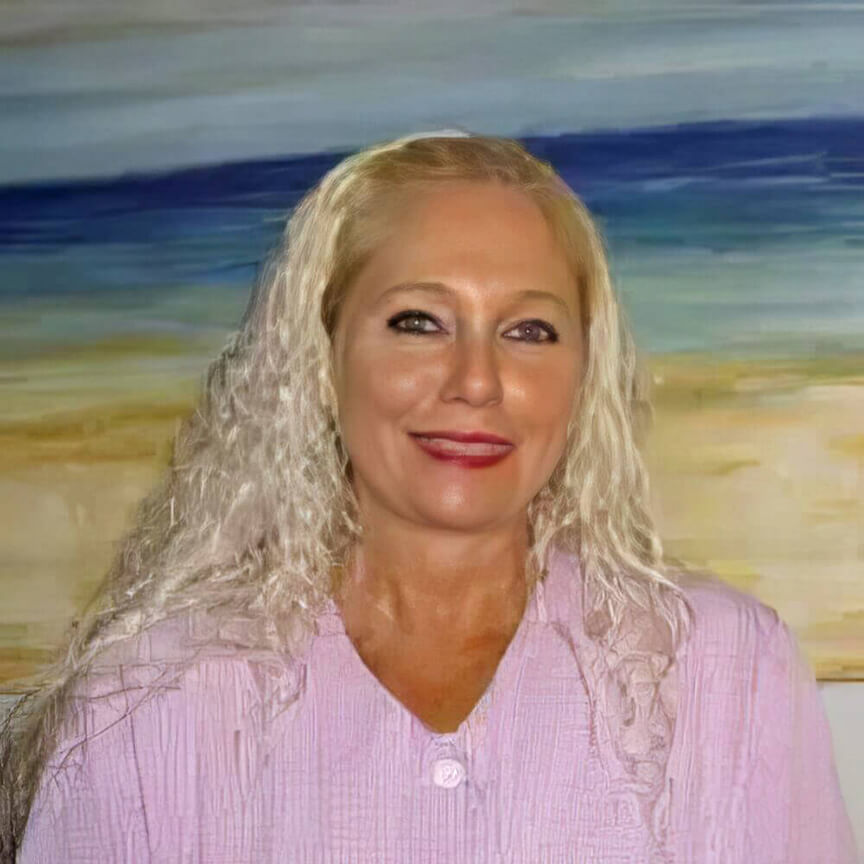 Louann Henderson
Office Manager
Louann is from Quitman, Arkansas and has been a dedicated employee of Blackmon Chiropractic Clinic since 1998. As Office Manager, she strives to keep the Clinic running smoothly and efficiently at all times. Louann holds several degrees and certifications, including: Limited Medical Radiological Technologist (LMRT); Physical Therapist Assistant (PTA); Phlebotomist and Medical Assistant. She and her husband, Tracy, have two daughters and four grandchildren. In her free time, Louann enjoys spending time with her grandchildren who she considers to be the light of her life.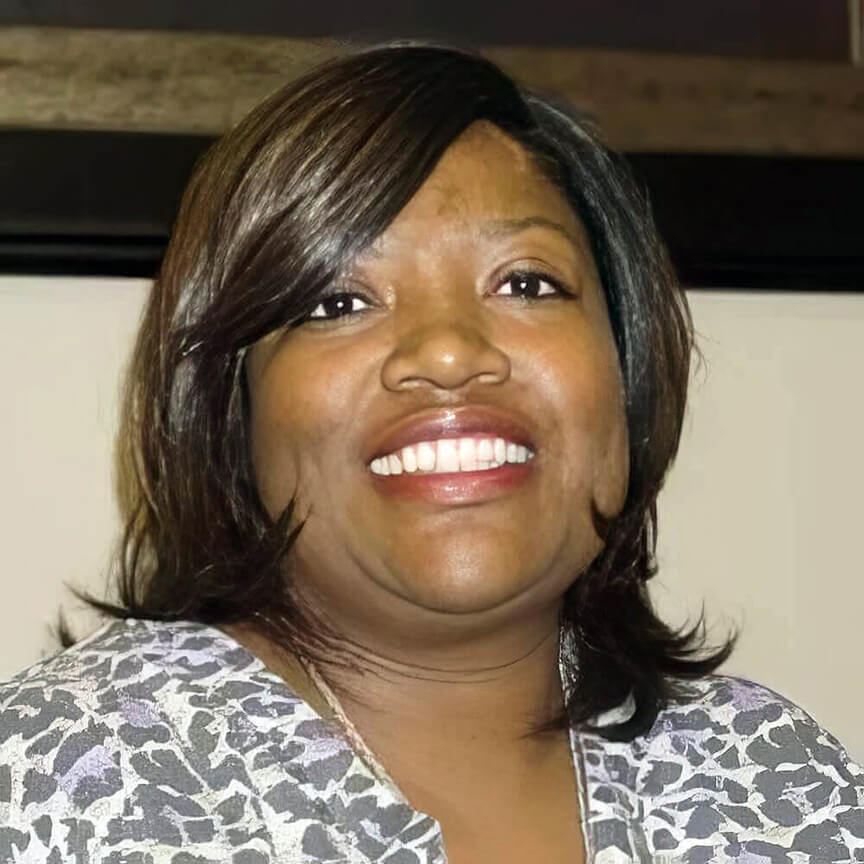 Miesia Cotton
Therapist
Originally from Fordyce, Arkansas, Miesia has been with Blackmon Chiropractic Clinic since 2016. She is a licensed Massage Therapist and specializes in a variety of massage techniques, such as; Trigger Point Therapy, Compression with Deep Tissue Massage, Stretching and Swedish Massage techniques. As needed, Miesia implements these techniques when performing soft tissue rehabilitation on the Clinic's patients. Miesia and her husband, Kevin, have three children. On her days off, Miesia, enjoys spending time with her family and traveling. She is also a 'pool shark!'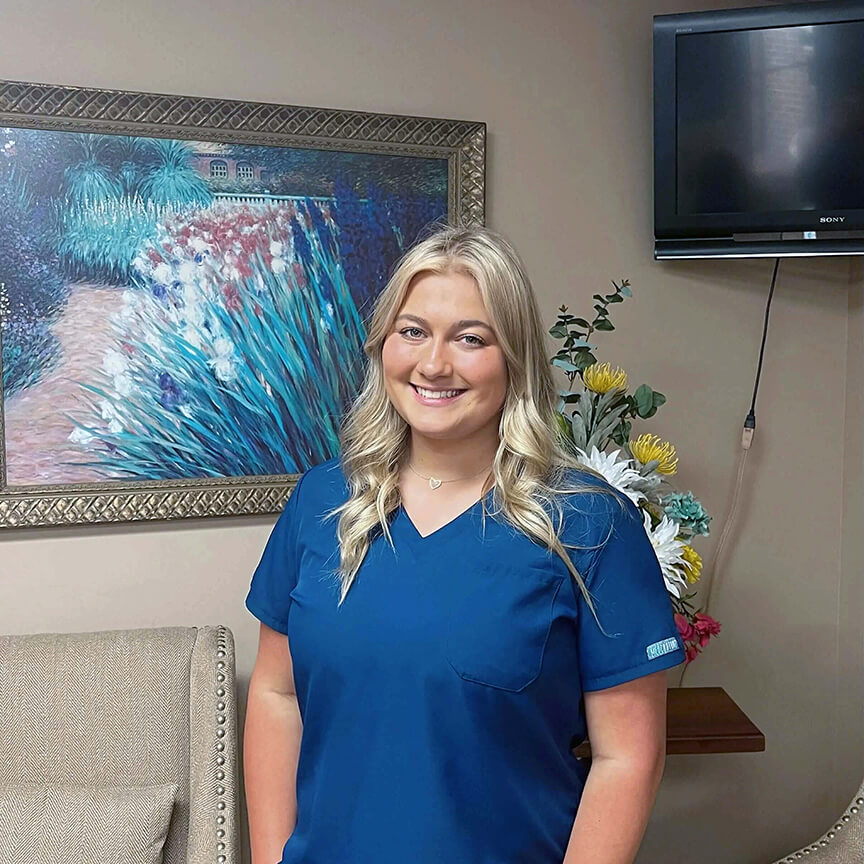 Faith Langston
Chiropractic Assistant
I was born and raised in North Little Rock and graduated from North Little Rock High School in 2021. In my free time I enjoy the outdoors, like fishing, hunting, ATV rides, the lake and traveling. I love to hangout with friends and family but mainly my 2 fur babies, Dixie (Lab) and Rambo (Poddle).